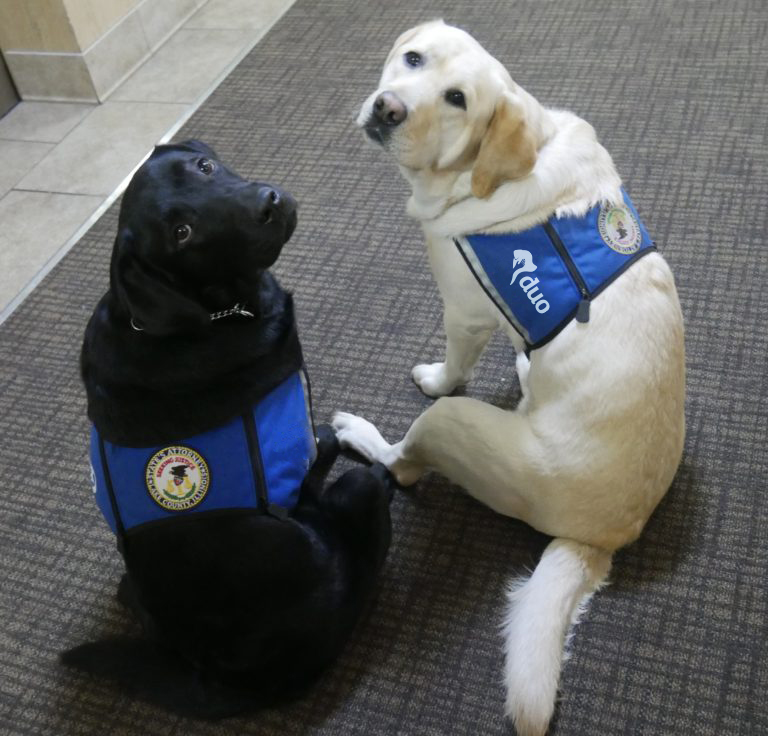 The Court Room Dog program places dogs with therapists and adults as part of the forensic interview process when working with children who may have been mentally, physically, or sexually abused. The dogs are used as part of the forensic interview process to help gather information from the victim. If necessary, the dog will accompany the victim to court if testimony is needed. Although specially trained and certified, Courthouse Facility Dogs do not have public access and do not fall under the protection of the Americans with Disabilities Act.
If you are in need of a Courthouse facility dog, please fill out a prospective client inquiry form to begin the process.
If you would like to help provide courtroom dogs at no cost to those who need them most, please consider making a gift.