Duo Touch Therapy Dogs provide
heart

+

soul
to help you through challenging times.
certified Duo Touch Therapy teams
healthcare and residential facilities welcome Duo Touch Therapy teams annually
cost to facilities to have a Duo Touch Therapy team visit
Duo Touch Therapy Dogs provide heart and soul — enhancing a sense of unconditional love and interactivity. We'll bring a sense of serenity and well-being and encourage activity and determination.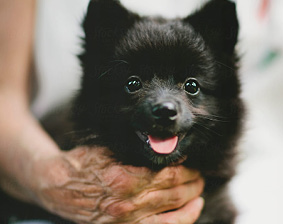 individuals visited each year, on average
Duo has seen it time and time again — dogs have a special touch when it comes to comforting people during challenging times.
Duo's Touch Therapy program trains and certifies volunteers and their personal dogs to visit hospitals, treatment centers and residential facilities throughout the St. Louis metropolitan area. Teams also visit local schools and libraries participating in our Paws for Reading program, designed to help young people by using dogs as an incentive to read.
To qualify for Duo's Touch Therapy program, applicants must provide proof of taking an adult group obedience class with their dog. Once documentation is received, Duo will provide a link to register for 'Touch Prep' class. The Touch Prep class is a 6-week long course focused on preparing teams for their temperament evaluation and entry into the 12-week Touch Therapy training semester.
Requirements for Duo's Touch Therapy program include:
Handler(s) must have completed an adult group obedience course with the dog. (Puppy class, board & train, and 1:1 instruction does not meet this requirement)
Handler(s) must pass a criminal background check.
Handler(s) must be 18 years or older.
Dog must be between 2 and 10 years old.
Dog must never have received any aggression or protection training.
Dog must be current on vaccinations including rabies, distemper/parvo, and bordetella.
Dog must pass a temperament evaluation prior to enrolling in Touch Therapy training.
Handlers must have had the dog in their possession for at least one year.
Following the completion of Touch Prep, applicants will be eligible for the 12-week Touch Therapy training program. After passing a temperament evaluation conducted by Duo's experienced training staff, the handler and dog will attend an extensive training course focused on obedience and behavior, situational awareness, patient and team safety and facility etiquette.
General traits for Duo Touch Therapy dogs: obedient, confident, nice temperament, comfortable in new environments.
General traits for Duo Touch Therapy handlers: good communication, control of dog, aware of dog's behavior, recognition of stress signals.
To get learn more and begin the process, complete our contact form requesting additional information on Duo's Touch Therapy program.
Quick Facts
Duo's Touch Therapy program is not breed specific. Dogs are accepted based on their temperament and their willingness to interact with people
Duo is recognized by the American Kennel Club (AKC) as a preferred therapy dog certification organization
There is no charge to facilities to have a Duo Touch Therapy team visit
In 2022, more than 200,000 individuals were touched by this program
When I held and petted Yadi I felt all the tension and sadness go out of me. Thank you for sharing him with me. I appreciate it.
Patient at Missouri Baptist Medical Center